Data on how much the world's richest Tiktokers make has only recently surfaced in Forbes. This is due to the fact that earlier this new and non-standard platform for creativity was skeptical. But real numbers prove that TikTok was underestimated. Let's figure out what affects the earnings on this social network and how much its current stars receive.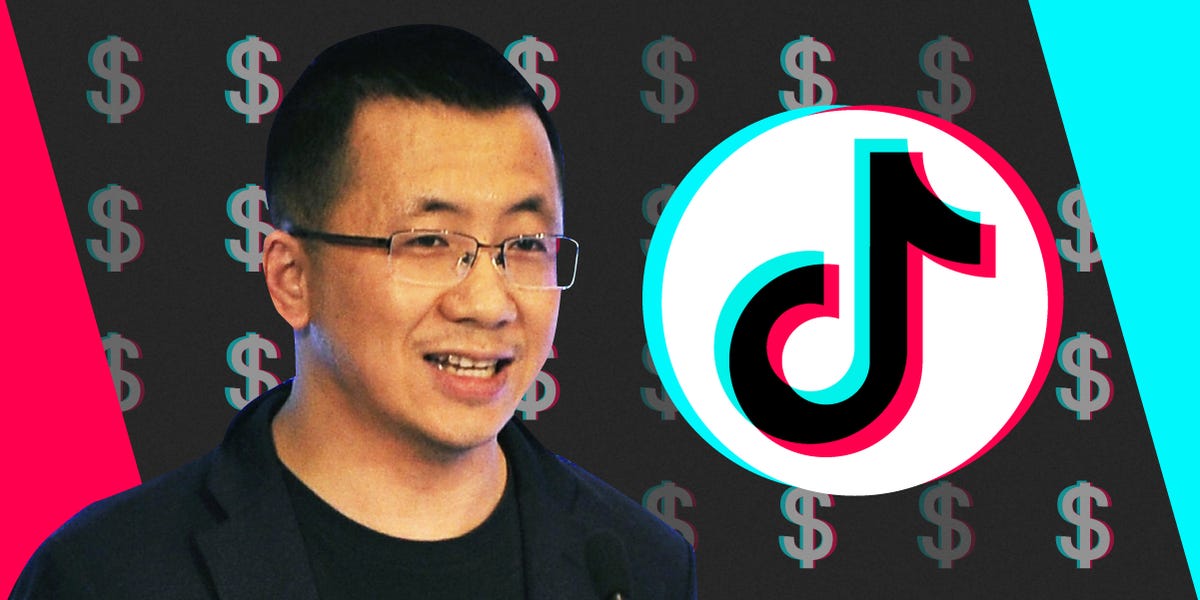 Number of subscribers to start earning
It is widely known that on YouTube you need to have at least 500 subscribers and at least 100,000 views to connect to an affiliate program. Things work differently on the TikTok platform. This social network does not pay for views and subscribers, since the internal program simply does not exist. But despite this, you can't do without a competent purchase of subscribers and buy TikTok Likes, as they affect the speed of channel promotion.
It is impossible to determine the rate of appearance of subscribers on Tik Tok, since the promotion depends entirely on the positive reaction of users to the video. Actual earnings on TikTok are only possible if a person has more than 1000 followers. This will allow you to advertise other budding bloggers or tiny brands, sell your own services and products to an interested audience.
TikTok earning factors
All factors of earning money on the platform can be divided into three groups — follower support, personal brand and collaboration with third-party companies, music artists or other bloggers. 
Subscriber support
The author support system dates back to the days when the network was called Musical.ly. Donations can be sent to all users with 1000+ subscribers and broadcasters on TikTok. This is done using an intranet currency called coins. Their price changes depending on the exchange rate of world currencies.
Usually, users buy from 100 to 1000 coins at a time and distribute them among their favorite bloggers at their discretion. Bloggers, in turn, can withdraw coins to their wallets.
One TikToker can withdraw up to $ 1000 in coins per day. There are no restrictions on the time of day at which this can be done.
More recently, you can support Tiktokers with emojis. Users buy them with coins and send them during live broadcasts. The price for all emojis is different, the user in whose chat this smiley came will receive a fixed percentage of its value in coins.
Personal brand
A personal brand allows you to sell your goods and services on Tik Tok. That is why entrepreneurs are increasingly creating accounts on this social network, wanting to receive a lot of free traffic.
Sales built on a personal brand can be started at any stage of your activity on the platform. But they will be productive only after reaching the mark of several tens of thousands of subscribers, since the average age of users and their purchasing power are still at a low level.
Cooperation
You can cooperate on the platform with several categories of advertisers at once. There are no restrictions other than ethical ones.
True, experienced bloggers advise to control the number of ads and collaborations so that the activity of subscribers remains at a decent level. TikTok lets you collaborate with:
Affiliate programs

. Affiliate networks provide advertisements ready-made. But for their services, the blogger must pay a percentage of his earnings. Usually, the cost of an ad is shown with a percentage deducted. Earnings on the affiliate program completely depends on the demand for the account and the number of ads per month;

Brands

. Many companies with a youth audience are willing to advertise their products or services through TikTok. The cost of advertising campaigns also depends on the blogger's audience and activity. Also, don't expect small or young brands to pay huge amounts of money for product placement;

Musicians.

Now the TikTok platform sets trends in the world of music, so artists are interested in promoting their compositions through it. Usually, for one video, in which the music is preselected, the author receives from 1000 Russian rubles, but the prices vary depending on the tiktoker's level and the musician's capabilities;

Other bloggers.

The duo system allows the more popular TikTokers to promote obscure channels without having to openly call for subscriptions. Such joint videos are negotiated in advance, payment for them often bypasses official deals, which is attractive for young bloggers.
The richest TikTokers ranking
It is difficult to display the rating of the richest TikTokers. Even a special calculator does not help, which allows you to predict the income from the channel, taking into account the engagement of subscribers, their growth rates and other non-obvious criteria of success. This is due to the fact that celebrities are gradually coming to the platform, whose annual income is not generated by TikTok alone.
In the selection of the most affluent Tiktokers, there are no worldwide and all-Russian stars who simply got themselves accounts for promotion.
Russian speaking
Russian-speaking tiktokers make money not only from advertising, but also from the release of their own songs for the platform. Almost every popular blogger currently has at least one track. However, our stars do not refuse advertising offers, collaborations with colleagues and ambassadors. As a result, the top three wealthiest include:
Salavat Fidai.

It was hard to imagine, but the account of a Russian artist who carves out pencil figures has gained more than six million subscribers. This brings the owner up to $ 650,000, which is roughly equal to $ 3976- $ 6,627 per video;

Alexey Savko.

This midget blogger shoots funny sketches that both kids and adults love. This explains the good engagement of subscribers. One ad from a blogger will cost in the region of $ 2778-4630, depending on the complexity of the idea;

Artyom and Kirill Verzakov

. The twin brothers created their channel a long time ago. On it, they publish outstanding entertainment content. They can also often be seen alongside other major Tiktokers. The brothers' approximate price for fasting is from $ 2,453 to $ 4,088.
Foreign
It is somewhat easier for foreign bloggers to make money. All due to the fact that in Russia they paid attention to the platform later than in the west. And the average price for an advertisement is almost an order of magnitude higher than that which Russian advertisers are ready to offer. According to Forbes rankings for this year, the richest bloggers are:
Addison Easterling.

 This young American woman, who started her career as a simple student of the faculty of journalism, makes up to five million dollars on the platform. She now collaborates with major international brands and creates her own cosmetic products;

Charlie D'Amelio.

In a year, a sixteen-year-old girl received about four million dollars from her account. Together with her sister Charlie, she is the representative of the Hollister brand. She has a job at Paris Fashion Week, numerous advertising contracts;

Dixie D'Amelio. 

The older sister of the previous Tiktoker often works with her, but Dixie has a career of her own. She writes music and promotes it on Tik Tok, and is also involved in many American advertising campaigns. She received almost three million dollars in a year;

Loraine Gray.

The young singer, who fundamentally promotes without the involvement of agents, received about $ 2,600,000 in a year. She maintains an account to popularize her own music. Lorraine also appears on the Revlon page, in advertisements for many other big brands from Hyundai to Burger King;

Josh Richards. His earnings strategy, which brought in about 1,500,000 in a year, includes working with large companies, as well as developing his own businesses. However, on TikTok, Richards became famous not as an entrepreneur, but as a charismatic blogger and performer. This is exactly what is needed to be successful on the platform.
_